How much does it cost to build a sustainable custom home or estate?
That's a common, fair question, and one we hear a lot at NextHaus Alliance. The short answer is also a good answer: designing and building a beautiful custom home that is sustainable, resilient, and healthy continues to cost less each year.
The long answer is more thought-provoking. For example, there needs to be a better understanding of the difference between design and construction processes and luxury building materials, both of which are key elements in the cost of creating a luxury portfolio property.
To gain that understanding, one needs to overcome a common misperception that sustainable design and construction processes are significantly more expensive. For many design elements and components, this simply is not true and such designs have no negative impact on the construction cost.
Today's designers and builders committed to protecting the environment continually educate themselves to develop processes and procedures that have a positive impact on the environment while containing costs. There are true experts in these areas who have dedicated their entire careers to ensuring their talents and services are sustainable and community conscious. The potential homebuyer looking for an authentic sustainable architect, interior designer, builder, landscape architect and technology designer needs can find the best talent with an innovative initiative like NextHaus Alliance (NHA), which has assembled a team to leverage and offer unique expertise to property owners anywhere in the world.
If a homeowner already has a builder, architect or designer they are working with, NHA and its experts can serve as consultants for the project, sharing insights and guidance with the current team as needed or desired.
Buyers who do their research will quickly learn that there are critical time savings in working with an alliance, along with total design integration that delivers peace of mind now and in the future. Homeowners can breathe easy working with a committed team of experts who will seamlessly blend sustainability and exquisite luxury home building and remodeling to create a stunning, high performance, comfortable and healthy home.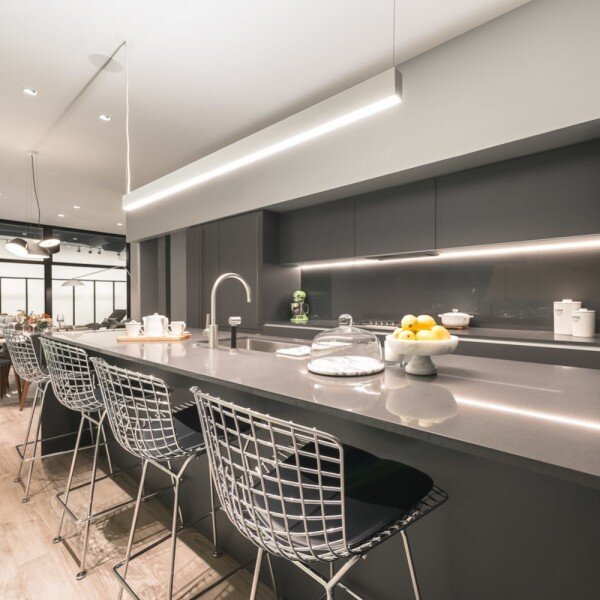 To design and build with NHA, these combined talents do not cost more. Together as a team, NHA member experts are able to lower their fees given the economies of working with like-minded professionals as part of dedicated team. This saves the homebuyer time, money, and frustration.
The talents and services NHA offers are broad-based and integrate architecture, interior design, landscape design and technology design. The interior design finishes and furnishings, for instance, are both stunning and environmentally-conscious. The latest technologies are incorporated for monitoring all aspects of the estate, including multiple buildings, outdoor living spaces, estate operating costs, preventive maintenance, updates, fingertip controls and more, allowing owners and guests to enjoy being fully in tune with nature. These are just a few examples. Stay tuned to this space, which will feature another blog covering the topic of cost differential on luxury building materials as it relates to the cost to build a sustainable custom home or estate.
Wendy Cohen is CEO and Founder of PowerHouse Recruiting™, a division of PowerHouse Advisors™ LLC, a successful business consultancy serving hundred luxury industry firms across the nation and Canada. She is a founding and core member of NextHaus Alliance.
Back to News & Articles